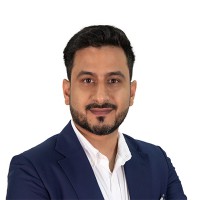 In 1928, Scottish inventor John Logie Baird gave a demonstration of what was essentially the first color television transmission at his laboratory in Long Acre, London. It would take more than 25 years for RCA to unveil the first color TV set for consumers, the CT-100.
It's difficult to overstate the impact that color television had on the entertainment industry as a whole. But the fact remains that for every groundbreaking technological innovation that has propelled the medium forward — 4K resolution and streaming come to mind as recent examples — there have been several others that, for whatever reasons, just didn't click. (Hello, 3D TV.)
Still, creative entrepreneurs are consistently drawn to the new. So it shouldn't be surprising that a number of tech advances bleeding into the entertainment business are generating their fair share of both excitement and skepticism. What might be surprising is that this time, just as with Baird's efforts, history may prove the hype to be warranted.
TV, NFT, IP
The latest acronym to create a stir for content creators and distributors in the TV business and beyond is NFT (non-fungible token). Effectively a digital collectible but also potentially much more, it has been the subject of both breathless evangelism and withering scorn. But in between these two poles, there's a fair amount of confusion as to what an NFT actually is, and why anyone in the TV business should give a damn.
While we may think the technology exploded out of nowhere, the truth is that, like Baird's dabbling in color TV transmissions, the arrival of the NFT into mainstream culture has been a slow, shadowy journey. The first minted NFT was created in 2014 by digital artist Kevin McCoy. Called "Quantum," the pulsing octagon sold for close to US$1.5 million in an auction last year.
Indeed, 2021 marked an explosion of activity and corporate interest in the technology from the entertainment world. Of the U.S. broadcast networks, Fox has aggressively entered the space with the formation of Blockchain Creative Labs. Headed by Bento Box Entertainment founder Scott Greenberg, the new division came out of the gate with $100 million in seed funding and has thus far delivered the "MaskVerse," billed by Fox as the official NFT marketplace and community for The Masked Singer.
Banijay-owned Bunim/Murray Productions, meanwhile, established a partnership with tech firm Virtual Arts to create Wonderfuel, a joint venture designed to develop unscripted content that will be funded through the sale of related NFTs. Audience "investors" who purchase the tokens will gain access to prizes and fan experiences, and can even have creative input on the projects.
Dubai-based MContent bills itself as a content platform that was formed with the intent of enabling crowdfunding of film and TV projects via cryptocurrency. Earlier this year, the company teamed up with PriceWaterhouseCoopers in the Middle East to design an "immersive cinema experience" within the giant virtual playground known as the Metaverse. Dubbed the Cinemaverse, it hosted a global showing of Ripple vs. SEC, a doc produced with Insight TV and Villain Studios that centers on the legal battle between blockchain company Ripple Labs and the U.S. Securities and Exchange Commission.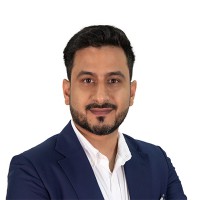 MContent, led by founder Umair Masoom (pictured left), has an ambitious mission: to fund up to 100 projects this year using its crypto-based platform.
Still, despite the excitement in some circles, and the considerable amount of cash moving in the space — a study from NonFungible.com and L'Atelier BNP Paribas said NFT sales reached a whopping $17.7 billion in 2021 — there are plenty of naysayers predicting a dotcom-bubble-sized burst any day now. Indeed, at the time of this writing, the cryptocurrency market has been exceedingly volatile.
But beyond the promise of a big payoff, those like Masoom and Greenberg who are operating at the intersection of crypto and entertainment tout the technology as an innovative approach to both building fan communities and extending franchises beyond broadcast. For content creators, meanwhile, the ability to store rights information and royalty tracking within the blockchain could also be attractive.
BRAVE NEW WORLDS
Naysayers are par for the course in the entertainment industry, according to Raja Khanna (pictured below), co-founder and CEO of extended reality content company Dark Slope and former CEO of television and digital at Blue Ant Media.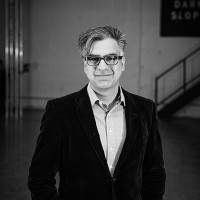 "My whole career has been defined by that divide," he says. "There are always the people who will say, 'Y'know, I'm just a few years from retirement so I'm going to keep doing what I do.' And that's fine. But there is always that other group that wants to innovate."
For Toronto-headquartered Dark Slope, that innovation revolves around the burgeoning world of virtual production. For several years, LED walls, motion capture and game-engine pipelines were the domain of scripted entertainment and major VFX shops, but increasingly, companies such as Dark Slope and Scottsdale, Arizona-based Sneaky Big Studios are bringing virtual production to unscripted programming in myriad forms.
"The Mandalorian became the poster child for virtual production," Khanna says. "The ideas are very simple — use an LED wall for the desert instead of flying your whole crew there. It saves a lot of money and time, and it looks great.
"The part that is going to be accelerated, perhaps a little bit by COVID but more by the shift with the big streaming platforms, is that everyone is looking to reimagine big unscripted formats," he adds. "In the unscripted world there are a lot of tired formats. It's ready to be shaken up."
As an example, Khanna points towards a staple of broadcast television's unscripted fare, the physical competition series. "From a showrunning point of view, when you can have an obstacle course in a show, and that course can exist in the Metaverse and defy physics and can really be anything, of course it's going to open up new creative possibilities," he enthuses. "Storytellers are slowly but surely going to get educated on this, and are going to become very excited about it." Indeed, Dark Slope has recently struck a partnership with Toronto-headquartered Insight Productions (The Amazing Race Canada) to develop original unscripted competition formats that can live in the Metaverse.
Khanna maintains there is a wealth of virtually produced programming currently in development, and predicts that some of the more explosive ideas might make it to air by next year.
But as Scottsdale's Sneaky Big has proven via its clientele (which has included Realscreen, for its Realscreen Awards virtual edition), it's not just the big, loud formats that can benefit from virtual production technology. Especially given that the pandemic is still capable of throwing monkey wrenches into shooting schedules, the ability to shoot cast members in different locations but slot them into a virtual set could be a show-saver.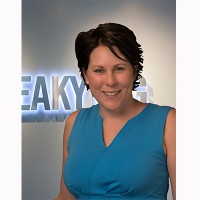 "From a financial and creative standpoint, working with a virtual set over a physical one simply has several inherent advantages for a large range of project types and sizes," says Sneaky Big CEO Marianne Guenther (pictured above) via email. Established in 2016, the company has seen an exponential increase in demand for virtual production since the onset of the pandemic, and has ramped up its capabilities considerably with the installation of a 65-foot xR Stage LED Volume, in addition to an arsenal that includes Disguise XR equipment (which allows for live multi-cam virtual set technology), an Opti-Track tracking system, and design and VR/AR software such as Unreal Engine and Brainstorm.
"For example, working with a virtual set designer allows for greater flexibility and speed in creating an immersive environment that matches or exceeds a physical setting or location," she says. "Another benefit of virtual productions compared to on-location productions is not being subjected to the time of day or weather elements, i.e., having an unlimited 'golden hour.' Shooting on an LED volume also reduces the need for extensive post-production, getting your content out the door faster."
The idea of sitting in front of a two-dimensional screen as my primary form of entertainment is under threat.
According to Khanna, there are other important factors driving the push towards virtual production, with perhaps the key one being TV's competition for time share with other mediums — most notably gaming.
A Deloitte digital media trends survey and its accompanying report from this year cast into sharp relief the growing impact of gaming on the screen-time equation. More than 80% of respondents to the survey said they played, with Gen Z and millennials racking up the most time at 11 to 13 hours per week and Gen X close behind at 10 hours per week. Close to half of the respondents said gaming took time away from other entertainment activities.
The advent of the Metaverse — the growing digital ecosystem that encompasses fully virtual worlds, the ability to mix the digital world with the physical, and a focus on social interactivity and immersive experiences — has seen a plethora of major media companies staking out space and attempting to marry the interaction and excitement inherent in gaming with other mediums. Live, in-game events featuring top musical artists such as Travis Scott have drawn millions. And it's not just a world for kids anymore: several studies have shown that the average age of a gamer is 35.
While many content distributors and producers have been looking at the Metaverse for its exhibition capabilities, Khanna says it's imperative that the focus shifts from presenting to creating.
"It's not an accident that Netflix is getting into gaming," he says. "The idea of sitting in front of a two-dimensional screen as my primary form of entertainment is under threat. People should take that very seriously and ask themselves, how are we going to adapt as creators to a different way of delivering entertainment?
"What's going to stop me and my six friends from creating avatars and acting out a story in the Metaverse, and cutting it afterwards?" he posits. "You can move the camera after the fact, record all the data, recut it and create a show that you can then upload on whatever service."
Returning to the color-TV analogy, just as the explosion of television ended the dominance of radio as the primary form of entertainment media, there are those who feel that the perfect storm of technologies beginning to disrupt the production, distribution and funding of content will potentially render television itself irrelevant. For those we talked to, however, the demise of TV isn't a foregone conclusion — but they also stressed that, as always, adaptation is essential.
"We're not talking about the television industry coming into this world and becoming the leaders in this," sums up Khanna. "It's more like, 'Do you want to come and join the unstoppable train over there, or not?' Because that train is going to start making things that look and smell like television, and people are going to watch."
This story first appeared in the May/June 2022 issue of Realscreen Magazine, which is out now. Not a subscriber? Click our subscription link here for more information.